Looking for something soft to put under your baby as they sit and play on the floor? Check out this great Foam Alphabet play mat!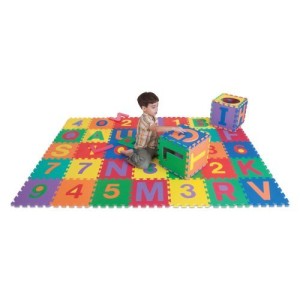 This brightly colored and durable mat makes a great addition to any playroom or babies room. Not only is it great to help cushion the floor (especially if you have hard wood floors) but it also help children learn their numbers and letters.
We have gotten hours of enjoyment from this floor mat and for $43.89 it's much less expensive then any rug you could buy!
What do you think of foam floor mats?
Sincerely,
Los Angeles Duckling